ManpowerGroup's role as an employment navigator and innovative workforce solutions provider in the fast-changing world of work was affirmed in 2011 at the World Economic Forum Annual Meeting.
There, the company announced that it had identified that the world had entered the Human Age, a volatile and fast-changing new era marked by the rise of talentism — the new capitalism that puts unprecedented value on talent as the driver of business success.
Extensive change that transformed the world in 2011 triggered additional profound change in 2012, including global unrest triggered by dissatisfaction at the state of the global economy. Despite high unemployment globally, worldwide talent shortages persist as employers refine and upscale skills requirements to ensure they create a workplace that meets ever-increasing demands for efficiency and productivity.
Previous eras were defined first by the raw materials that transformed them: stone, iron and bronze; then they were characterized by the domains people conquered with ever-improving technology: industry, space and information. Now, it will be human potential itself that will be the catalyst for change and the global driving force economically, politically and socially.
This new reality of optimizing human potential will be the single most important determinant of future business success and growth in the Human Age. It will require business and government leaders to re-examine how they unleash and leverage human potential in an increasingly volatile and shifting world.
Read the Skills Revolution Report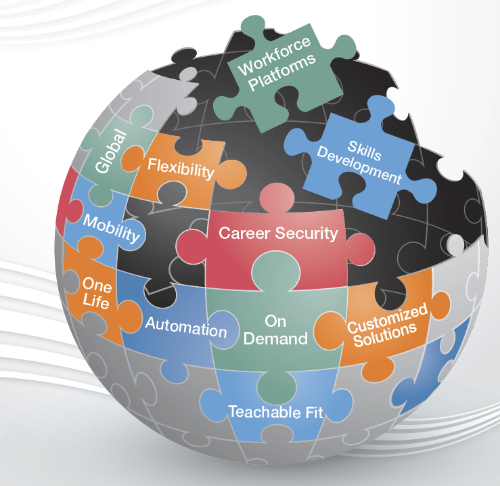 ​